Dimafix
Highly commended Adhesive build plate spray
kora are official dIMAFIX DISTRIBUTORs for UK AND IRELAND
Try a Tin of Dimafix today - You will never use any other Built Plate Adhesive!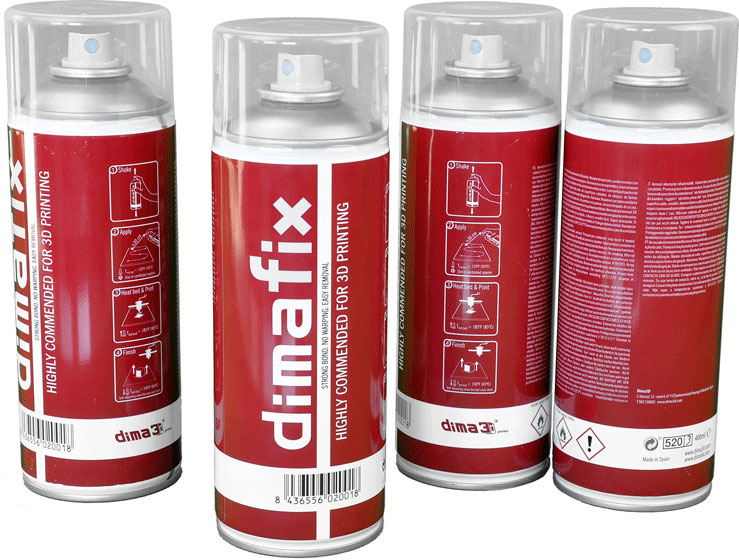 The purpose of Dimafix is to make 3D printing an easier and more successful process.
The first layers in the printing process will be fixed with a light spraying of Dimafix on the heated bed as the machine reaches temperatures of 50ºC. This action avoids unintended effects or warping. Once the printing process is ending and the heated bed temperature is under 50ºC the adhesion effect disappears and the model can be easily detached. Try Dimafix today - you'll never look back!
UK Courier Delivery price is £4.80 regardless of quantity ordered ... Bulk purchase options available - please contact customerservice@kora.co.uk for details
FREE DELIVERY ON 6 TINS OR MORE -
USE CODE 'DIMAFIX6' during Checkout
FULL TECHNICAL SPECIFICATION - CLICK HERE