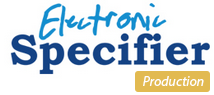 Announcing Kora Adhesive and Cleaner
24 May 2019
Put safety first with 3D printing accessories
UK manufacturer of desktop 3D printers, Kora 3D, has expanded its product range with the launch of two first-to-market innovations. Kora 3D's Formula 3D bed adhesive is a specially formulated multi-polymer mix which secures the first layer of a 3D print to the 3D printer's build plate during the printing process and ensures it can be easily removed once the process is complete.
It improves 3D print quality by ensuring the models don't become loose and helps them cool evenly, preventing the bottom layer from warping and reducing filament wastage.
A non-flammable, water-based bed adhesive, Formula 3D is one of the safest bed adhesives available and boasts an alcohol content of less than 24%; alcohol-based bed adhesives typically have an alcohol content between 40% and 90%. F
Formula 3D is applied to the build plate using a foam head, rather than a spray, reducing the amount of adhesive required per print and preventing contamination of 3D printers' mechanical parts and bearings. It also boasts an industry-leading shelf life of approximately two years.
Developed over three years as an alternative to spray-on adhesives which, due to existing legislation surrounding aerosols, cannot be shipped overseas, Formula 3D is available in 100ml and 500ml bottles and is suitable for use with the majority of build plates and 3D printing filaments.
Because it is not an aerosol, Formula 3D can be posted anywhere in the world and can be applied to either heated or unheated plates. Its unique formula is designed to accelerate the adhesive drying time when applied to unheated build plates and to withstand build plate temperatures in excess of 80°C.
Also launching is the new Safety Cleaner-3D, an eco-friendly anti-static cleaning spray designed specifically for use with both safety cabinets and 3D printers. It prevents static build-up and removes and repels dust, small particles and residual emissions in and around 3D printers.
As a result, the cleaning spray also addresses the Health and Safety Executive's recently released report 'Measuring and Controlling Emissions from Desktop 3D Printers'.
As part of Kora 3D's pledge to reduce plastic waste within the environment, both new products are available in refillable bottles, delivering a significant saving in both cost and materials, and reducing the number of single-use plastic bottles being manufactured.
Kora 3D also offers a 'Refill Bottle Programme' which enables customers who buy six or more bottles to return them to be refilled free of charge using an SAE which is supplied at the point of purchase. The bottles are then refilled and returned to the customer within a maximum of 48 hours. Customers using the refill service will also receive a 20% discount off the price of the refills.
Steve Burrows, Managing Director of Kora 3D, said: "Health and safety is our top priority so we're proud to have developed an incredibly effective print bed adhesive that is safer to use than many of the alternatives currently on the market.
"Formula 3D is also more resource efficient because, unlike spray-based adhesives, it is easy to apply accurately, which also reduces the risk of any adhesive coming into contact with the 3D printer's moving parts which, if left to accumulate, can cause serious damage over time.
"We're delighted to add more options to our ever-increasing collection of products and firmly believe these new additions will become go-to solutions for users of 3D printers for many years to come."